Graduation & End of School Catering
April 10, 2015 - 10:54 am
Comments Off

on Graduation & End of School Catering
Memphis, did you know we cater school events too? Prom, graduation, teacher appreciation, end of school year parties - we cater it all!
End of School Events Catering
The end of the school year is coming and we are gearing up to cater all those special events like proms, graduation parties, and teacher appreciation days.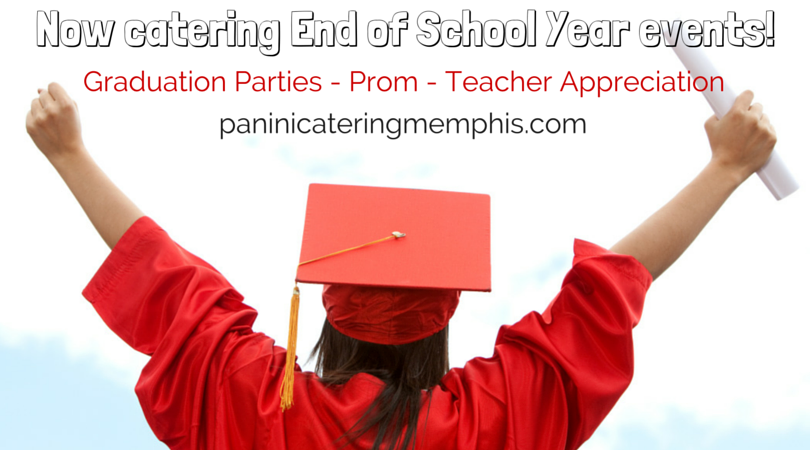 If you or someone you know is looking for a fun caterer to cook on site at your end of school event or bring drop off food for a more casual affair, please give us a call at 901-569-5952.
End of School Catering Ideas
Here are the specials we offer that are popular during these educational events: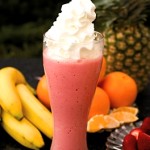 Smoothie bars - Always a hit with students, teachers and parents! Everyone loves fun drinks they can customize and watch being made. If you order food for 175 people or more you can also get a free hour of our smoothie bar!
Fajita bars - Another great option for student events is our popular fajita bar that starts at just $6.95 per person. Our chefs freshly grill beef and chicken with a buffet style toppings bar so guests can make their own fajitas!
Patio Grill Catering - With the great spring weather upon us, it's time to start eating out on the patio. With our special Patio Grill service we bring the food to your patio. Our grill can fit anywhere, from a small patio to a huge company parking lot.
With high quality meat and toppings, the Patio Grill is perfect for a fun end of school year event to celebrate teachers and students alike.
Call us at 901-569-5952 to schedule any of these delicious options for your end of school event.
Let's celebrate the end of the school year together!