Wedding/Social Catering
Panini Catering is Memphis' Premier Caterer. Whether you're having a Wedding Reception, Wedding Rehearsal or any other type social event, we can design a custom menu to make your event a tasty reality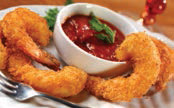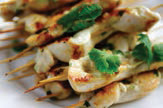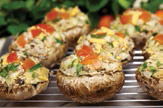 Hors D'oeuvres / AppetizersProsciutto Wrapped Asparagus $2.50pp
The Best Deviled Eggs $1.50pp
Stuffed Mushroom Caps $2.25pp
Cheese Display $2.50pp
Hummus with Pita Chips $1.95pp
Fruit Display with Yogurt Dip $2.75pp
Coconut Shrimp $2.95pp
Pork Kabobs $2.25pp
Roasted Potato Skins $2.00pp
Tea Sandwiches $1.95pp
Gourmet Petite Sandwiches $2.25pp
Onion Soufflé Dip with Scoops $2.25pp
Hawaiian Chicken Skewers $2.95pp
Cheese Stuffed Ravioli $2.25pp
Spinach Artichoke Dip $2.50pp
Pasta/Potato Salad Cups $2.00pp
Stuffed Olives $2.00pp
Sweet BBQ Meatballs $2.00pp
Beef Tenderloin Sliders with Horseradish Aïoli $3.50pp
Pork Tenderloin Slider with Spicy Mustard $2.50pp
Black Bean and Corn Salsa $1.75pp
Smoked Catfish Quesadilla $2.75pp
Bacon Wrapped Jalapeño Duck Poppers $4.00pp
Bacon Wrapped Fresh Green Bean Bundles $2.00pp
Lime and Coriander Shrimp with Citrus Aïoli $2.95pp
Caprese Skewers $2.50pp
Wheel of Brie en Croûte $3.95pp
Grilled Shrimp with BBQ Rémoulade $2.95pp
Panini Style Sausage and Cheese Display $3.50pp
Banana Pudding, Tiramisu and Chocolate Mousse $2.20pp
We can meet any request you may have.We can do Buffets, Carving Stations and Sit Down Dinners—
please inquire about a menu suited for your event.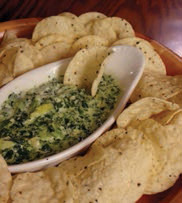 Venues we have
served in the
past include:
Carahills,
Central Station,
Memphis Zoo,
Dixon Gallery,
Pink Palace,
409 South Main,
Hillwood, Le Pavillon,
The Cadre Building,
Graceland, Lichterman
Nature Center,
The Great Hall and
many more.
Contact Steve at 901-569-5952
Testimonials
The Food was Excellent
"I just wanted to let you know the food today was excellent.  I have heard several comments today commenting on how nice and good the food was.   Also, we don't know how we are going to top this at our Thanksgiving family dinners.  One of our IT guys said he walked around comatose for a while because he enjoyed the food so much."
-Mary Lamey  Smith-Nephew Memphis.
More Testimonials