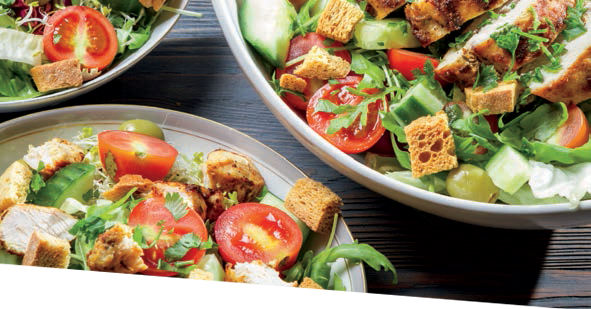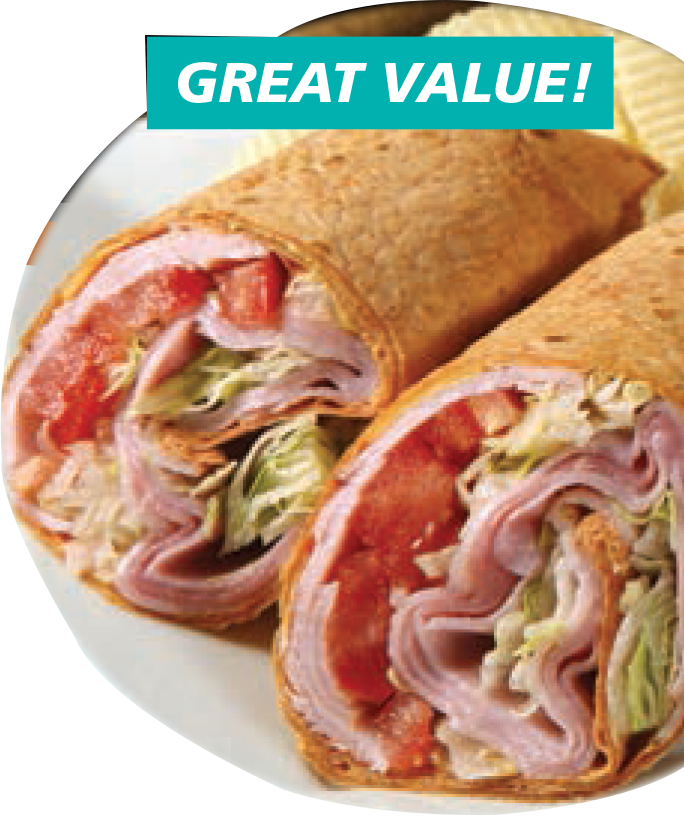 Sandwiches,
Wraps and Salads
SIGNATURE SANDWICHES
$7.95 per person
An assortment of our best freshly made premium
sandwiches. Turkey club, chicken salad, honey roasted
ham and our special recipe pimento cheese. Accompanied
with our two signature sauces. Served with chips. Add pasta salad — $1.95
per person. Add potato salad – $1.95 per person. Add cucumber salad —
$2.50 per person
Signature Sauces
BAYOU SLATHERING SAUCE. Cajun Blackening spices blended with lemon and garlic into a creamy aïoli. Perfect for fried alligator, fried oysters or just on your sandwich.
CUBAN MOJO. Cuban citrus marinade, fresh lime juice and spices. Use with anything you desire, but we recommend turkey, chicken or pork.
PREMIUM SALAD BAR Mixed greens and romaine spinach blend. Grilled chicken, grape tomatoes, shredded cheese, cucumbers, sunflower seeds, dried cranberries, feta cheese, bacon bits, croutons, mushrooms and dicecd onions. $11.95 per person. Add fresh salmon $4.95 per person. Sub fresh salmon $2.95 per person. Add pasta salad $1.95 per person
WRAP TRAY
An assortment of Hearty Chicken Caesar and Turkey Club wraps. Served with chips. $7.50 per person
EXTRAS
Pasta Salad $1.95 per person
Potato Salad $1.95 per person
Side Garden Salad $2.95 per person
Contact Steve at 901-569-5952
Testimonials
The Food was Excellent
"I just wanted to let you know the food today was excellent.  I have heard several comments today commenting on how nice and good the food was.   Also, we don't know how we are going to top this at our Thanksgiving family dinners.  One of our IT guys said he walked around comatose for a while because he enjoyed the food so much."
-Mary Lamey  Smith-Nephew Memphis.
More Testimonials