Holiday Catering
Contact Steve at 901-569-5952
Holiday Brunch
Combine three of our most popular "Action" Stations into a wonderful Holiday Brunch. Hearty Omelette Bar, Belgian Waffle Bar and a Cappuccino Bar. This is a fun combination that is sure to please!
WAFFLE BAR

OMELETTE STATION
CAPPUCCINO BAR
TRADITIONAL
$14.95 PER PERSON
• Hickory Smoked Turkey Breast
• Honey Glazed Ham
• Sweet Potato Casserole
• Green Bean Casserole
• Cornbread Dressing with Giblet Gravy
• Cranberry Sauce
• Dinner Rolls
• Pecan and Pumpkin Pie
• Sweet and Unsweet Tea
CHICKEN PICCATA$13.95 PER PERSON
Lemon Capered Breast Served with a White Wine Cream Sauce Potato Medley
Sugar Snap Beans with Roasted Red Bell Peppers
Dinner Salad and Rolls Pecan and Pumpkin Pie Sweet and Unsweet Tea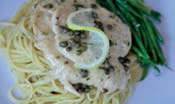 ROSEMARY CHICKEN / STUFFED PORK LOIN$15.95 PER PERSON
Pork Loin Stuffed with choice of Sausage and Apples or Cranberries
Mashed Potato Bar with Bacon, Cheese, Sour Cream and Chives
Fresh Green Beans Dinner Rolls
Peach and Apple Cobbler
Sweet and Unsweet Tea


OTHER SIDES:Corn Soufflé, Mashed Potatoes, Green Bean Almondine
Cappuccino Bar
COZY CHRISTMAS CAPPUCCINO
Honey, vanilla syrup and a cinnamon stick combined with espresso and steamed milk. Topped with whipped cream.
CARAMEL LATTÉ
Creamy caramel combined with espresso and steamed milk.
PEPPERMINT MOCHA
Chocolate and peppermint syrup combined with espresso and steamed milk. Topped with whipped cream.
NON-COFFEE DRINKS
GINGERBREAD CHAI LATTÉ
Creamy tea beverage with natural tea and spice blend.
MINT HOT CHOCOLATE
Chocolate with a hint of mint syrup combined with steamed milk and topped with whipped cream.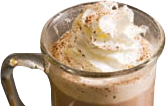 Whether you're looking for catering for Thanksgiving, Christmas, New Years, or any other holiday, we're the only call you need to make!
Testimonials
The Food was Excellent
"I just wanted to let you know the food today was excellent.  I have heard several comments today commenting on how nice and good the food was.   Also, we don't know how we are going to top this at our Thanksgiving family dinners.  One of our IT guys said he walked around comatose for a while because he enjoyed the food so much."
-Mary Lamey  Smith-Nephew Memphis.
More Testimonials