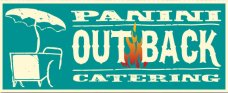 Hawaiian
LUAU GRILL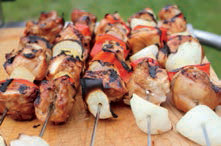 Jerk Chicken Kabobs
Jerk Pork Kabobs
Grilled Flank Steak
Honey/Teriyaki Grilled Pork Tenderloin
Kahlúa Glazed Chicken
Grilled Pineapple Shrimp
Sliders – Pulled Chicken and Pork
with Sweet Sauce
Fresh Fish Tacos with Luau Slaw
Sweet and Sour Meatballs
Volcano SaladServed on a bed of romaine toasted chopped walnuts, diced apples, red seedless grapes, celery with Hawaiian House Dressing.
Pineapple Rice
Sautéed Zucchini, Squash and Sweet Potatoes
Luau Slaw
Glazed Baby Carrots
Honey/Butter Glazed Hawaiian Sweet Rolls
Mango and Peach Specialty Tea Bar
Pineapple Upside Down Cake
Pricing will vary based on your choice of menu items, size of your
group and the amount of staffing to properly serve your group.
Please call for a quote.
CALL STEVE AT 901-569-5952