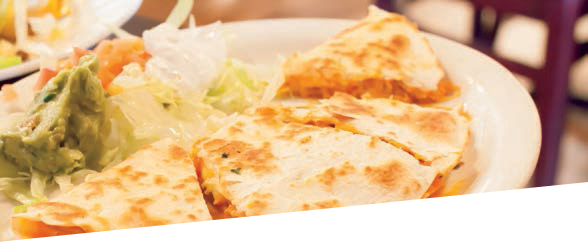 Quesadilla Bar
CHICKEN BACON RANCH
Grilled chicken and bacon covered in
shredded cheese and ranch dressing.
MUSHROOM AND SPINACH
Grilled mushrooms on a bed of green spinach and
topped with melted shredded cheese.
FAJITA CHICKEN
Fajita chicken with shredded cheese and chunky salsa.
PHILLY STEAK
Philly meat with grilled onions and melted cheese.
SMOKED CATFISH
Fresh smoked catfish with cheese, onions
and house made aïoli sauce.
Served with chips, salsa and sour cream.
$9.50 per person
Add Queso Dip with Chips—$1.00 per person
Add Guacamole—$1.00 per person
Add Black Beans—$ .50 per person
Add Rice—$ .50 per person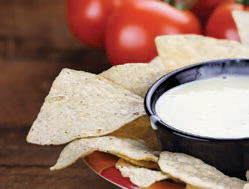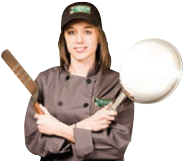 Action Chef
On Site
Chef's fee—$75 + 17% Gratuity
Additional chefs available as needed.
Chef fees may be higher on weekends and evenings.
Contact Steve at 901-569-5952
Testimonials
Gourmet ... Unique
"The doctors loved the fresh gourmet sandwiches, the uniqueness of the Panini Bar, and I got some quality time with the doctors"
- Carla Harris, Pharmaceutical Rep
More Testimonials